There are ThThere are three things that are too amazing for me,
"There are three things that are amazing to me,
four that I do not understand:
the way of an eagle in the sky..."
Proverbs 30:18, 19a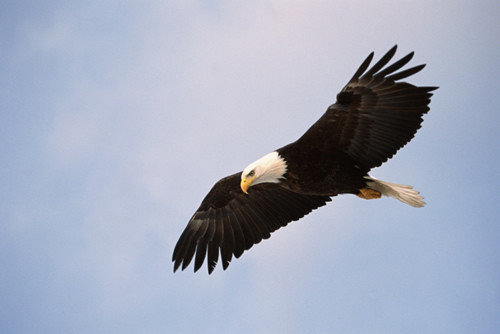 My husband was out of town for the evening, and when that happens a granddaughter always wants to sleep in our bed with me. As we were lying in bed, I said, "Emma, I'm going to miss you when you get older and don't want to spend as much time with me as you do now." Of course her response was, "I'll always want to spend as much time with you."
I explained to her that as she grows older she will have other things that take priority, that she will gradually fly the nest. That is why it is so important to me that I am able to spend time now helping her (and the other grandchildren) to learn the fundamental things of life that will enable them to spread their wings and fly like an eagle. Hence the title of my blog: Under Her Wings.
A mother swan with her babies under her wings
Did you know that an eagle, along with other birds, nestles the babies under her wings in order to protect them from predators, from the elements, and from themselves until they are deemed old enough to take the next step?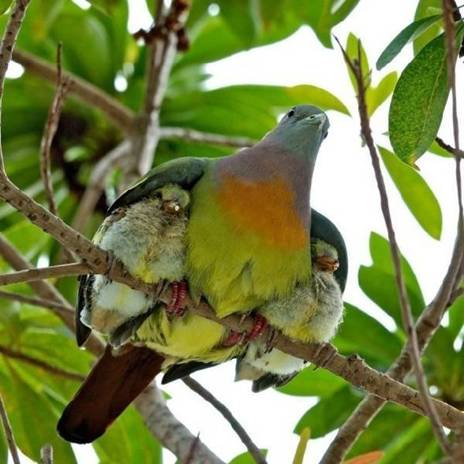 (I know, it's not an eagle. But it had to be put in here.
If I can figure out how to do it, that will be my new picture for my blog.)
When the eagle is ready for her very reluctant babies to begin to learn to fly, she begins to stir the nest. She rids the nest of the soft materials that she had collected for the nest and then begins to force the eaglets to stand up and develop strength in preparation to fly the nest.
"Like an eagle that stirs up its nest
and hovers over its young,
that spreads its

wings

to catch them
and carries them on its pinions"
Deuteronomy 32:11
Eventually he will learn to fly, but often with difficulty. The parent is close by to catch him if he starts to fall. But eventually that little eagle will take flight, becoming independent of those who have so carefully guarded him.
Even so these precious grandchildren. Even so your more-than-valuable children. I so encourage you to take those little ones under your wings, to nurture them in every way God has allowed you, and then watch them grow into strong, independent people, able to fly with strong wings. They may not spend as much time with you, but you will be assured that you played a vital role in their lives. As you teach them the things of God you may be confident that
"They who wait for the LORD shall renew their strength;
they shall mount up

with

wings

like eagles;
they shall run and not be weary;
they shall walk and not faint."
Isaiah 40:31


That's my goal in nestling them under my wings,
Gloria