Restore us again, O God of our salvation,
and put away your indignation toward us!
Will you be angry with us forever?
Will you prolong your anger to all generations?
Will you not revive us again,
that your people may rejoice in you?
Show us your steadfast love, O LORD,
and grant us your salvation.
Let me hear what God the LORD will speak,
for he will speak peace to his people, to his saints;
but let them not turn back to folly.
Surely his salvation is near to those who fear him,
that glory may dwell in our land.
Psalm 85:4-9
Sometimes I get very discouraged and feel that God has completely taken His hand off our nation, leaving us to fend for ourselves and allowing us to go to the pit of destruction. And then I read a passage like Psalm 85, and God's compassion for Israel gives me hope. Yesterday I watched the trailer to a new documentary that will be shown at 500 theaters on March 27, a single showing. If I can figure out how to put it on here, I want you to watch it and then to encourage everyone you know to find a nearby theater and go to see it.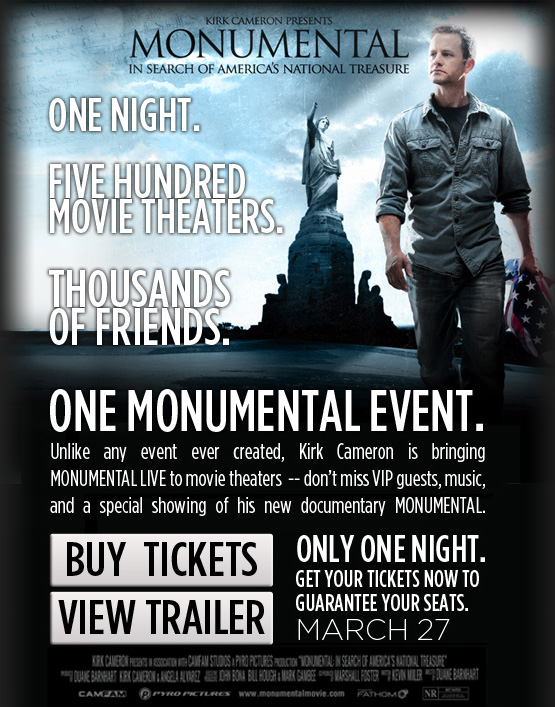 MONUMENTAL: A Search for America's National Treasure
I think that the link will take you to the trailer. Please be willing to put up a fight for our nation's perilous situation through prayer, an exemplary life, and through sharing your faith with others. We are in a perilous situation.
With a monumental task before us,
Gloria